Hi, healers! I've been having an absolute blast watching the Olympic distance running events. The men's 10,000m race was absolutely incredible with Galen Rupp capturing the silver medal for the USA while his training partner, Mo Farah of GB, captured the gold. Both run again in the men's 5,000m this week.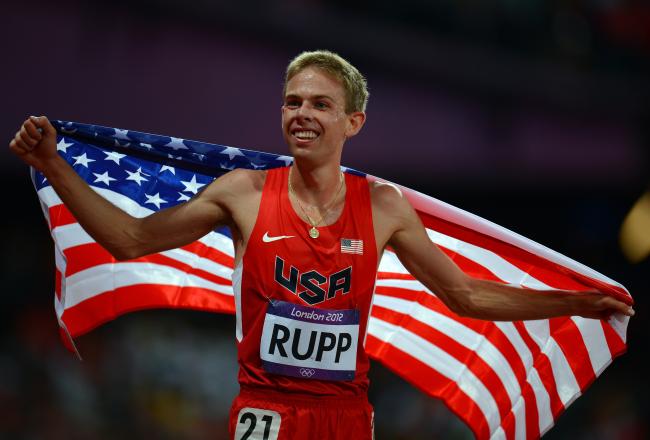 I woke up at 6am on Sunday to catch the women's marathon (you better believe I will be up for the men's on Sunday to catch my boy, Ryan Hall, run.). Flanagan and Goucher took 10th and 11th place for the USA. They are also training partners and two women I look up to for many reasons.
My boy, Evan Jager, took a disappointing 6th place in the 3,000m men's steeple chase. It was only his 9th steeple chase ever, and he is only 23 years old. It was a slow race, and the tactical Kenyans made it theirs by taking the lead early and dictating the pace. Jager runs with maturity and has a great future ahead of him in this event. He is the future of the American steeple chase.
I've been going strong with my PT, pool running, all over strengthening, some elliptical and yoga, more basketball than I could previously handle, AND some running! I took to the roads for the first time and completed a mile of walking and jogging. I flared the pain nice and good, and contained it by resting and sleeping almost immediately after (I tried running at night for the first time purposely so I could rest). I woke up the next morning in pain, did a coffee enema, drank a juice, stretched and self-massaged, and was able to get in the pool for an easy 60 minutes a few hours later. I felt much stronger than when I ran last at PT 6+ weeks ago. Running again seems more possible than ever, but it is a very slow process with set backs. It is what it is, I just have to keep the faith, continue to work hard, and keep moving forward. I'm determined.
Today, I used the elliptical to warm up real good before PT stretches and pushing my leg strengthening routine by adding 20 pounds of weight to several of the exercises. Tonight, I coach and hopefully can play a little basketball.
Happy Healing!